CASTLE VARNER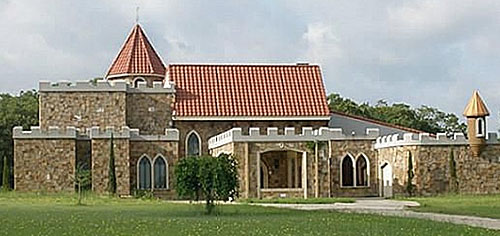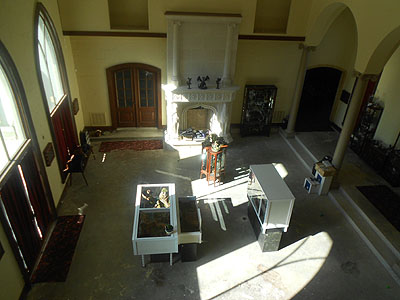 On 1-4-13, I received E-Mail that said:
We visited with you a number of years ago and loved seeing your castle. Never did we expect to own a castle of our own but we purchased Castle Varner in August, 2013. The castle is located NE of Dallas in Hunt County near Greenville, Texas, and has 6,100 sq. ft. The Great Room has 23-foot ceilings and houses my collection of fantasy dioramas, dragons, and castles.
Construction began nine years ago but it was never completed and the castle sat empty for years. It is a private residence, but if someone would like to visit or would like more pictures, they can contact me at: hvarner@hpu.edu
Back to "Castles of the United States"

Photos courtesy of Helen and Foy Varner.