WOODCLIFF CASTLE ?
LIBBEY CASTLE ?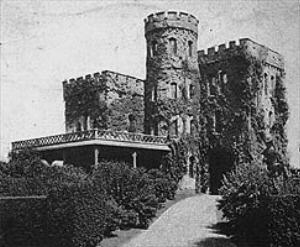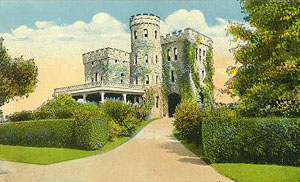 "Woodcliff" castle, also known as Libby Castle, Fort Washington, Manhattan, N.Y.C., N.Y.
Woodcliff castle was designed in 1853 for importer Augustus C. Richards by Alexander Jackson Davis. Construction was completed in 1855. It was later owned by merchant A.T. Stewart, and still later by the notorious "Boss" Tweed. The castle's historical value failed to prevent it from being destroyed in 1939 to clear the land for a housing project.
On 3-18-06, I received E-Mail that said:
Just wanted to assist in correcting some mis-information you posted on the webpage. The structure was know originally as you state Woodcliff then eventually Libbey not Libby. But the glaring error is that the building was torn down for a housing project of sorts. The structure was located just outside of what is now Fort Tryon park. It was purchased by Rockerfeller and torndown in the proces of the 'construction' of Fort Tryon Park.
Back to "Castles of the United States"

Photo and information courtesy of Phil Bilzor.