WILDER CREEK CASTLE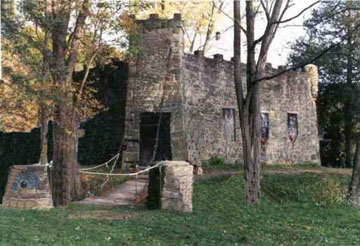 Wilder Creek Castle was built during the late thirties under the WPA program. It was built by James Brown of Lyon Lake. The castle now belongs to the Wilder Creek Conservation Club P.O. BOX 860, MARSHALL, MI 49068 E-Mail wildercreek@aol.com
They have a website here:
http://hometown.aol.com/buoygenius/
To return to this page, click on the BACK button.
The castle at wilder creek hosts a ren faire the last two weekends of May, which is mayfaire. They can be reached at:
mayfaireren@yahoo.com
Back to "Castles of the United States"

Thanks to Katrina Price for sending in this castle.