WHITE TOWER CASTLE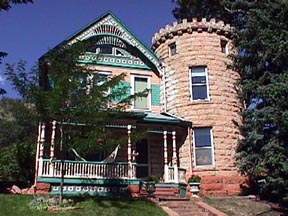 I received E-Mail that said:
White Tower Castle, Manitou Springs
http://www.whitetowercastle.com/
Later, I received E-Mail that said:
Wanted just to drop you a line telling you that the White Tower Castle in Morrison is a delightful Bed & Breakfast run by a very special woman. My husband and I stayed there for our anniversary, and it is definitely on our "places to return to" list. The owner is wonderful, and the home is beautifully decorated with vintage pieces and is set in gorgeous surroundings! I highly recommend it to anyone looking for a romantic and relaxing getaway!
Back to "Castles of the United States"

Link sent in by Katrina Price.