UNKNOWN CASTLE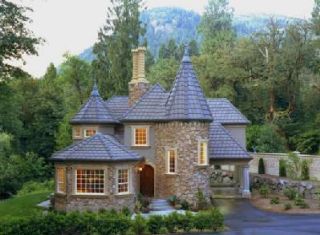 I received E-Mail that said:
Enjoy this property which is for sale, and is sent to you courtesy of John L. Scott and Cyndi Kuiken, phone #: 206 686-1818
Or go to http://www.johnlscott.com
and enter the MLS number 23098685.
I'm not sure this is exactly a castle, but does anyone have more information? Does it have a name?
On 6-23-09, I received e-mail that said:
Regarding the castle located in Issaquah, Washington.
You mentioned that you wanted to know if this was actually a castle or not. I know a handful of people who worked on the home and have personally been there. This is just a home that the guy built to look like a castle.
Back to "Castles of the United States"