SCHWEITZER CASTLE - Formerly KATARYNIA CASTLE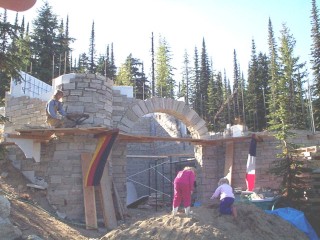 Starting construction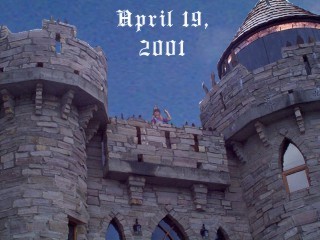 Nearing completion
Interior
There is a castle near Sandpoint Idaho that is in the process of being built. When it is finished, it will be for sale.
I received E-Mail from the builder that said in part:
I have been building castles in the US for many years. I am currently building a castle in Idaho. My castles are built with stone quarried and trucked in from British Columbia. We work year round and the castle will be finished soon. The site sits among wild huckleberry bushes and alpine firs. The closest city is Sandpoint, Idaho. Each of the four levels of the castle are around 900 square feet for a total of 3600 sq. ft.
The castle sits at about 5000 feet above sea level. We have around eight feet of snow right now (March). We ski out the rear draw bridge onto 2500 acres of ski terrain serviced by high speed chair lifts.
For more information, contact:
Roger Greim
Telephone 208-263-4943

Go here to visit the Kataryna Castle web site:
http://www.castlemagic.com
To return to this page, click on the BACK button.
On 8-8-16, I received e-mail that said:
My name is Norman Fargo. I purchased Kataryna Castle in Sandpoint, Idaho. I renamed the Castle , Schweitzer Castle. Part of the purchase included the build-out by Roger of the second building on the property which is now completed and named "Chateau de Melusine". I will send you more photos in the next few days.
Back to "Castles of the United States"