SANTA'S CASTLE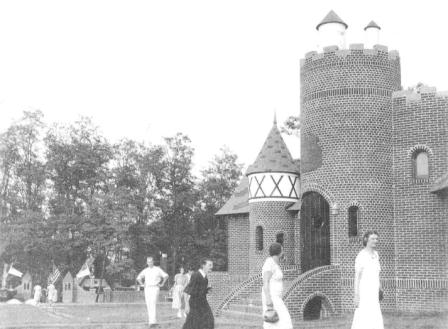 Santa's Castle in days gone by.
I received E-Mail that said:
I have really enjoyed the Castles of the United States section of your website for some time now, and have admired your efforts to maintain this site. Having just purchased a small, but severely distressed castle here in the US, I now have a new found respect for you. (My castle is in such a state of disrepair that I often wish I was starting from scratch, rather than restoring). I now really enjoy monitoring your progress on Dupont castle as I am tackling many of the same issues (I just put a complete new EPDM roof on a round rotunda and a round tower – so your comments on making a square tower next time made me laugh out loud).
Our website is:
Back to "Castles of the United States"