ROE BREWSTER CASTLE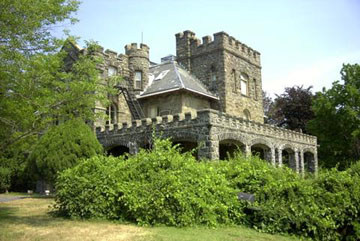 From an ad in "Historic Preservation" magazine:
"New Windsor, New York. Roe-Brewster house, cornerstone 1870. Castle on 2 acres overlooks Hudson River. 23 rooms, 8 baths. Chestnut stairwell and foyer open into large parlors with 12 foot ceilings, parquet floors, elaborate moldings and fireplaces. Decorated by Louis Comfort Tiffany, whose fixtures remain, including stained-glass central skylight. Charming stone cottage.
Back to "Castles of the United States"

Information courtesy of Phil Bilzor.
Photo courtesy of Dustin Clark.