ROCK CASTLE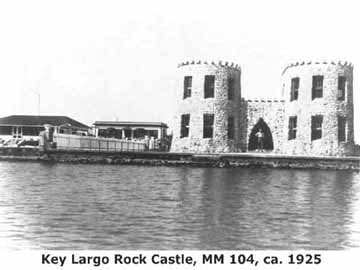 I received E-Mail that said:
The rock castle was built by Dr. Engels in the mid-1920s on Largo Sound. It is of coral rock cemented together with concrete and still exists on Oceana street, Key Largo.
The photo came from:
http://www.keyshistory.org/RA-H-KL-rock-castle.jpg
To return to this page, click on the BACK button.
Back to "Castles of the United States"

Thanks to Katrina Price for finding this castle.