PYTHIAN CASTLE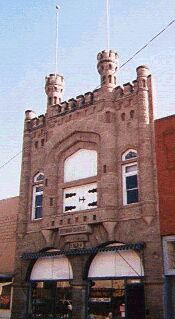 I received E-Mail that said:
The Pythian Castle is Weiser's major architectural landmark. Built in 1904 for $9000, the richly textured and sculptured stone work exhibits a high degree of craftsmanship. Its crenelated medieval castle design demonstrates a richly imaginative styling.
Back to "Castles of the United States"

Thanks to Katrina Price for sending the link.