OLD TAYLOR CASTLE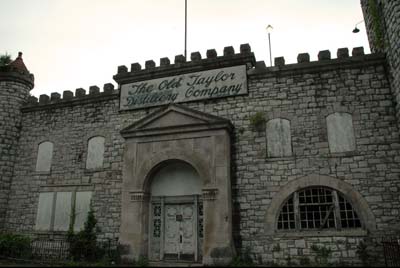 On 2-12-11, I received E-Mail that said:
Here's a link to an old distillery In Kentucky, the main building is built like a castle. It is still standing and is being restored.
http://heartpinereserve.com/distillery_history_pg.html<
Here is another link with more informaiton;
http://www.abandonedonline.net/industry/old-taylor-distillery/

Back to "Castles of the United States"