OLDE STONEWALL CASTLE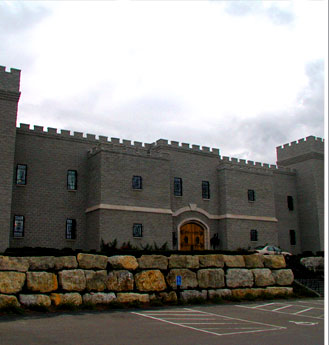 I received E-Mail that said:
Tthere is a castle just a mile away from our house in North Sewickley, PA, about an hour north of Pittsburgh. It is the club house and restaurant of the Olde Stonewall Golf Club. It was built recently (opened in 1999), but it is pretty impressive, especially the stone wall, and the restaurantís interior continues the theme. We love to go there to eat.
Check out the web site for pictures and info:
http://www.shakespearesrestaurant.com/index2.htm
To return to this page, click on the BACK button.
Back to "Castles of the United States"