UNKNOWN CASTLE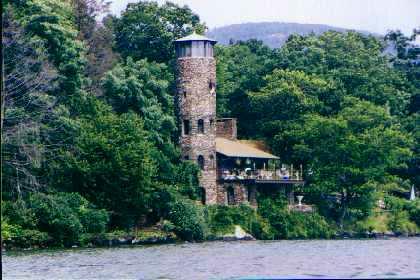 I received E-Mail that said:
This is a castle at Greenwood lake. It looks similar to a light house, but that is becuase the open-air top of the tower was filled in with glass so it could be used year-round. The other castle is right behind the trees to the left of this castle.
Later, I received E-Mail that said:
I was looking at your website and noticed that you have an unknown castle in Greenwood Lake, NY. My Great Grandfather and all of his sons (including my Grandfather), built it.
I'm not sure I consider this a castle. I would like to have more info on it, or other photos. Does anyone know more?
On 2-16-13, I received e-mail that said:
The UNKNOWN CASTLE on Greenwood Lake NY is actually Derek Jeterís home.
I donít know anymore than that about it however.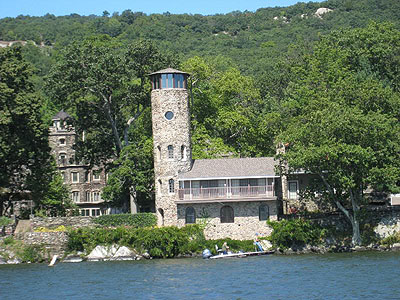 Back to "Castles of the United States"