CASTLE MOLINA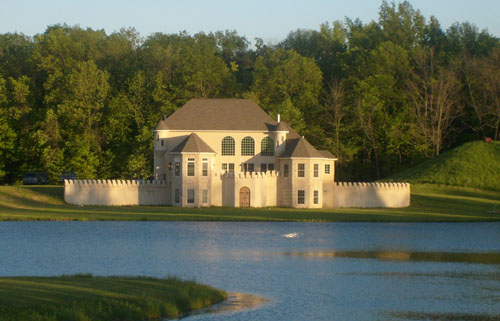 On 3-31-10, I received E-Mail that said:
This is Castle Molina located at 9317 Brock Rd.
Dublin, Oh
It was built in 2005.
I lived as a foreign exchange student in Spain in 1993. I lived in Molina de Aragon at the very bottom of large castle. This Castle was built in honor of Molina. It has a Grandfather Clock that is a secret slide to the basement.
It is currently for sale.
Back to "Castles of the United States"