MAYMONT CASTLE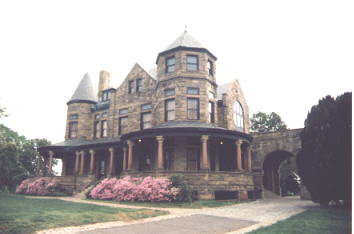 In 1886, Major Dooley and his wife Sallie May acquired a tract of rolling farmland on the James River. The property became "May Mont," named to honor Mrs. Dooley's family. The castle was designed by Edgerton Rogers and completed in 1893.
The Dooleys left Maymont to the City as a park and museum in 1925. In 1971, Maymont was listed on the National Register and the Virginia Landmarks Register of Historic Places because of its significance as an example of an American country estate of the Gilded Age. The nonprofit Maymont Foundation has operated Maymont since 1975.
Visit their homepage by clicking here.
To return to this page, click on the BACK button.
Back to Home Page

Picture courtesy of Phil Bilzor.