THE MANSION CASTLE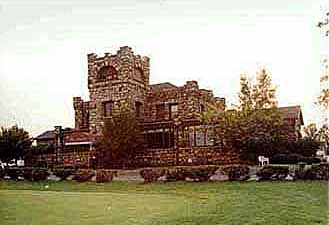 I received E-Mail that said:
While surfing the net, looking for unique wedding ceremony and reception sites, I stumbled upon The Mansion in Pearl River, NY, Rockland County. It is a catering site/restaurant that also holds indoor weddings and receptions. Supposedly, it replicates an old Irish castle.
It just so happens that I have an appointment to see The Mansion today. I want to see it because I love the "castle look" (I LOVE stone). But, unfortunately, it is set on the golf course Blue Hill. Because of this, there is no area for a outdoor ceremony, which would have been ideal.
For more information, contact:
The Mansion
285 Blue Hill Road
Pearl River, New York 10965
Telephone 914-735-4818