UNKNOWN CASTLE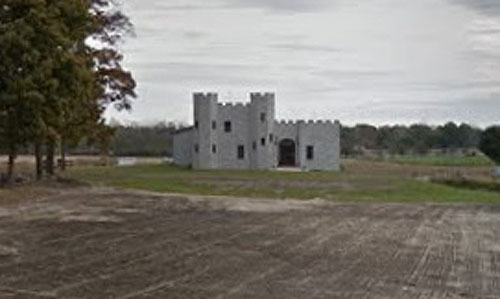 On 2-13-21, I received e-mail that said:
Recently came across your site while looking up Matrot Castle in Topeka Kansas. I had no idea there were castles in the US! Browsing your site, I was reminded of a house that recently went up near where I grew up. While it's technically not a castle, it does have a drawbridge. Really not sure it fits in with what you're looking for, but interesting nonetheless
https://www.goshennews.com/news/local_news/fan-of-castles-constructs-home-with-fantasy-fa-ade/article_3d71d8d2-4ebd-5fc9-a838-3afa6535ad96.html
I wish I knew more about this and had a better photo.
Back to "Castles of the United States"