HOLYLAND CASTLE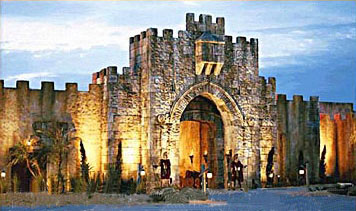 I received E-Mail that said:
The Holy Land Experience theme park in Orlando sure looks like a castle to me, although not of European design. Some of the buildings do have crenulations. The time period is supposed to be biblical, and the architecture middle eastern. I have been there, and it is an impressive place. http://www.holylandexperience.com/
To return to this page, click on the BACK button.
Back to "Castles of the United States"