HENAHAN-BYERMANN HOUSE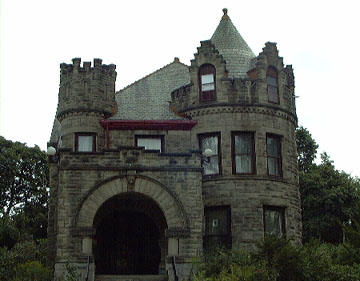 I received E-Mail that said:
I love your site. I go to it all the time when I am planning a trip so I can see what I can look for on the way. I have found a couple castles near me and I wanted to show you to see if you want to add them. The first is a residence but clearly counts as a castle.
This castle is located at 2052 Robinwood Toledo, Oh. It is in the Old West end which is a historical area. The first weekend in June they have a festival and you can walk the neighborhood and tour the insides of homes.
Here is another picture of the "Rock Castle" from another site:
http://www.oldwestendtoledo.com/oldpics.html (scroll to Robinwood)
Back to "Castles of the United States"

Thanks to Ryck Zarick for sending the links.