HEART ROCK CASTLE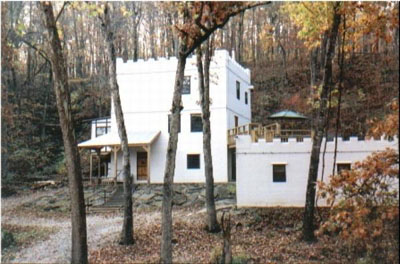 I received E-Mail that said:
Roger (at castlemagic.com) recommended that the castle-tower home my husband built here in the Ozark Mountains might be suitable for listing on your web site. We currently have it up for sale - so may I recommend you take a look at it here: Heart Rock Castle
We have an extensive description there - and 20 photos... so it should give you a sense of the "art piece".
Back to "Castles of the United States"