FAIRHOPE CASTLE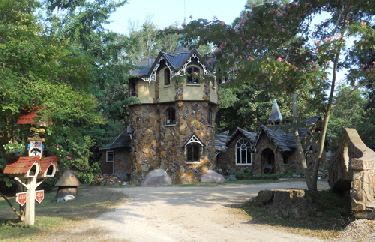 On 10-1-11, I received E-Mail that said:
I thought that you would like to see this castle on Oak Street in Fairhope, Alabama. Built in 1946 by well known artist and sculptor, Craig Turner Sheldon. I've only been in it once and what I remember the most was the custom made rounded furniture in the turret. Next door is the Mosher Castle built much later by Craig's daughter, Pagan Sheldon Mosher and her husband Dean Mosher.
Website is here:
http://fairhopecastle.com/

Back to "Castles of the United States"