FAIRGROUND PARK CASTLE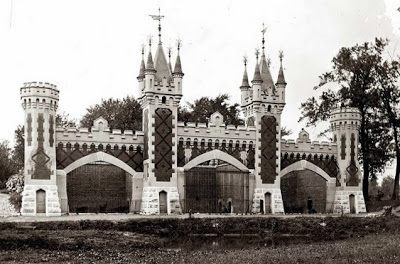 I received E-Mail that said:
There's a castle like structure at Fairground Park in St. Louis, MO. It still stands and once were bear cages as part of a zoo. Went by to look at it a couple weeks ago. Now used by the City of St. Louis for park vehicle storage behind it.
Link to blog on it and what it looked like originally.
http://circusnospin.blogspot.com/2011/01/vintage-bear-pits-fairgrounds-park-st_232.html

Back to "Castles of the United States"