SAMUEL CUPPLES HOUSE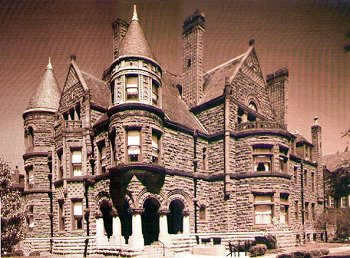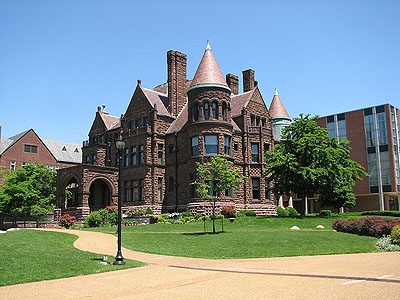 I received E-Mail that said:
I was reading a magazine at the Dr. office today called "Missouri Life" February/March 2012 issue. in this magazine it has some Missouri Castles. Here is one you do not have. And what "Missouri Life" says about it.
Samuel Cupples House - St. Louis, MO - St. Louis University Campus The Samuel Cupples House sits amoungst the buildings of the St. Louis university campus. A Richardsonian-style castle finished in 1888, this fortress is embelleshed with turrets and limestone gargoyles. It was built with purple Colorado sandstone and pink Missouri granite. It sits at 3673 W. Pine Boulevard and is open to visitors. 314-977-2666 www.slu.edu/x27031.xml
As I said this is not my work it is from the magazine "Missouri Life" February / March 2012
Back to "Castles of the United States"