CORAL CASTLE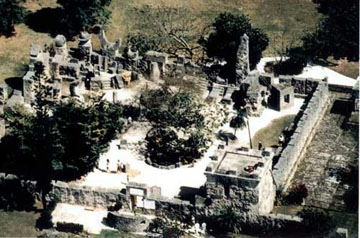 Coral Castle is located 25 miles south of Miami on U. S. Highway 1. It was built by a latvian imigrant by the name of Edward Leedskalnin. It is said to have been created from coral over more than a twenty year period without the use of modern machines. It was built by Leedskalnin in honor of the girl he loved in Latvia, but who shuned him to marry another. He refered to her as "Sweet Sixteen". The castle sits on a ten acre parcel of land and is open for tours.
For more information, please contact;
Coral Castle
28655 South Federal Highway
Homestead, FL 33030
(305) 248-6345.
facebook/coralcastle.com
Twitter/coral castle
Click here to visit their web page www.coralcastle.com.
To return to this page, click on your BACK button.
Back to "Castles of the United States"