CONKLIN TOWN HALL CASTLE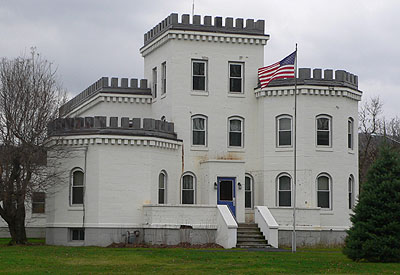 On 8-5-16, I received e-mail that said:
I would suggest that the Conklin Town Hall would make an excellent addition to your website. It is a local historic landmark and I just down the road from the Binghamton State Hospital. It was originally the residence of Alpheus Corby, built in 1908. It became the Conklin town hall in 1944.
Back to "Castles of the United States"

thanks to Jeremy Purdom for sending the photos.