CHATEAU CHARMANT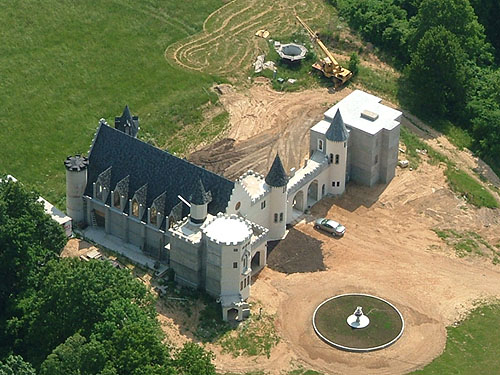 On 1-6-11, I received E-Mail that said:
I'm Bonnie Palmer, my husband, Robert and daughter Brittany and I, have built a castle in southwest Missouri just outside of Springfield. We have named her Chateau Charmant which means Charming Castle in French. My husband drew a picture of a castle on retiring and said" I want to build you a castle" (It was a lovely 3 story home with turrets and crenelations. ) I said "No, people will think we're crazy!" But after looking at that drawing I relented, only if we could share our home with brides for their wedding.
Our dream grew into a full scale 15th century castle with only the 3 of us building it! (I think it's the largest castle built by the smallest crew in the world). We've spent 5 years to date and are not finished. Please, check out our web site www.charmingcastle.com or www.weddingcastle.biz
We're located at 1700 Martins Branch Road, Fordland, Mo, 65652.
417 767 2233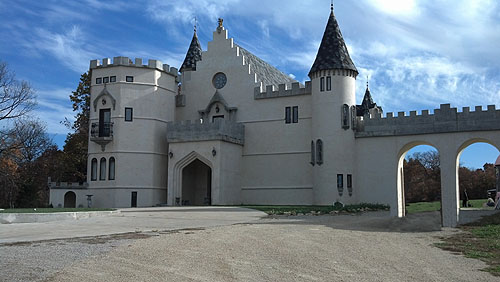 On 11-12-12, I received e-mail that said:
Just got some pictures of a new castle home in the state of MO. You have an Arial photo on your web page....
Back to "Castles of the United States"