CAVENDER CASTLE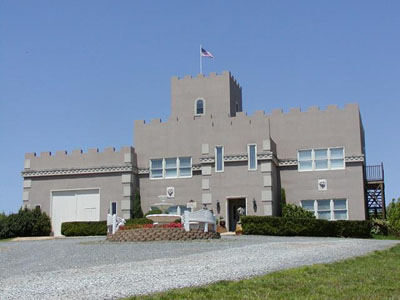 Once upon a time in 1992, a family from Atlanta came to the North Georgia Mountains to pursue their dream of owning a winery. At the time, many thought this was a silly idea since Georgia had not yet emerged as a vibrant wine producing area. But the family persisted and purchased a hilltop known by the locals as Gold Mountain from The Crisson Gold Mine located just next door. They then set out to plant the vines and build their winery. But what to build?
Years before, they had stayed at a Scottish Castle while vacationing abroad. They fell in love with the ambiance and always dreamed of returning. So instead of traveling, they built an exact replica as the centerpiece of their new winery. Cavender Castle was born.
Within a few years, they begin to see the fruits of their labors and started to bottle wine on the premises. Feeling they had accomplished their dream, the family sold Cavender Castle to a retiring couple who expanded the facility to include a Bed and Breakfast. Unfortunately, bad weather began to kill the vines and health issues made it difficult for the new owners to continue to operate the winery.
In late 1999, Rick and Cyndi Durham purchased the property and proceeded with a total renovation. The old winery warehouse was turned into living quarters. Their two young children literally lived like a knight and a princess in their very own Castle. The Durhams loved to entertain, and their guests always had a wonderful time. Visitors often encouraged them to rent out their home for private parties.
So, in 2004, The Durhams moved out and The Castle was reborn as a restaurant. Rick and Cyndi wanted to maintain a feeling of elegance, without losing the fun atmosphere that prevailed when they lived at The Castle.
Today, you can enjoy Fine Dining from Chef Randolph Shirk throughout the week. The Castle is also a great venue for Fundraisers, Private Parties, Corporate Functions, Rehearsal Parties, and Wedding Receptions.
More info here:
http://www.cavendercastle.com
To return to this page, click on the BACK button.
Back to "Castles of the United States"