CASTLE OF JOY formerly CASTLE McKENZIE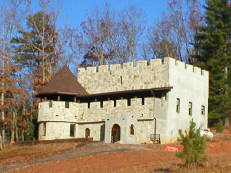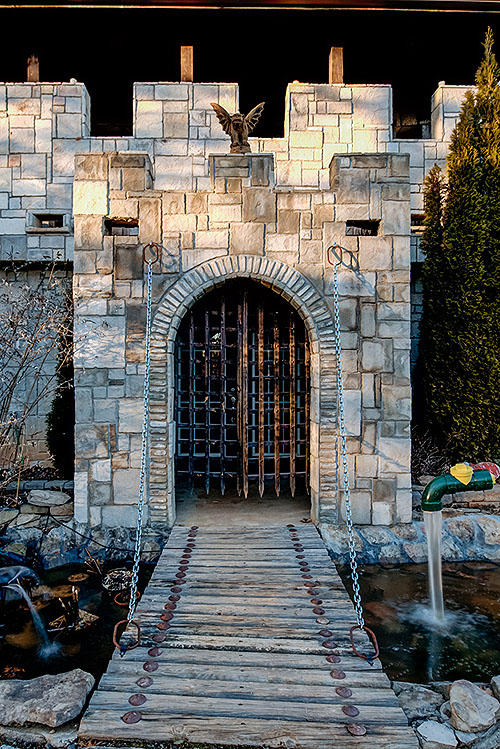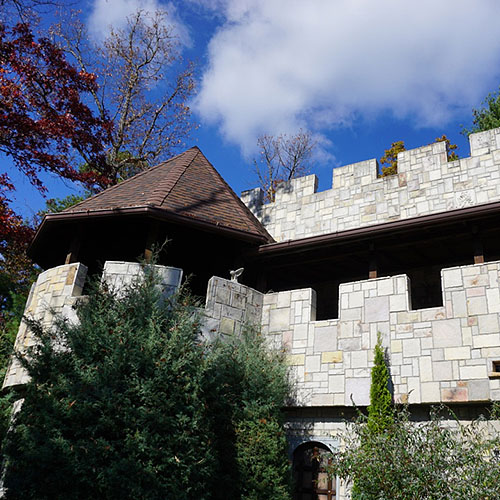 If it's really a special occasion... why not stay in a castle! And you only have to travel as far as Murphy, NC.
Why settle for a hotel room... with their crowds and paper-thin walls? Why compromise your privacy... sharing your time and each other with guests of a bed & breakfast? Why settle for a cabin or cottage... when you can have your own intimate, luxurious castle to share with that special someone?
The perfect honeymoon, anniversary, or romantic getaway... fit for a King or Queen. Make her your Princess. Make him your Prince. Stay in the private, luxurious, and intimate, Castle McKenzie at Tulach Ard... the "high ground" of Scottish Woods Resort in Murphy, North Carolina.
After exploring the 26+ acres of nature trails, shopping and exploring the many local shops and activities in and around Murphy, NC and Blairsville, GA... return to your castle to relax. Or... if you are just arriving, unwind after your drive. In either case... it's hot tub time on the turret.
You'll love soaking in your totally private, outdoor hot tub, atop the castle turret. Once you are relaxed and feel pampered, it's time to dry off with our thirsty Egyptian cotton bath towels, wrap yourself in one of the terrycloth bathrobes provided to our guests, and enter your suite through one of the three sets of French doors leading from the castle terrace. Turn on the stereo. Light a few candles. Cuddle in front of the fireplace with that special someone. Maybe a bottle of Champagne is in order?
Visit the Castle website for photos and other pertinent information. Soon there will be an offering of deeded shares in the castle and property. You can be a "Keeper of the Key" to the Castle McKenzie in Murphy, NC. Can't build your own castle? Now you can own a deeded right to a specific use time period in "your" castle. Use it for vacations each year. Leave it to your heirs. You can own the keys to the castle.
On 6-21-18 I received E-mail that said:
I came across your website when doing a search for our castle. My brother Vincent and I are artists and purchased Castle Mckenzie in NC about a year ago now. Its now called the Castle of Joy www.castleofjoy.com
We've renovated the castle to be a unique lodge, event rental venue for fantasy weddings, social and corporate events, retreats etc. We'd love to have the listing changed from Castle Mckenzie to Castle of Joy if possible?
Back to "Castles of the United States"

Information courtesy of John McKenzie Panagos.