CASTLE PARK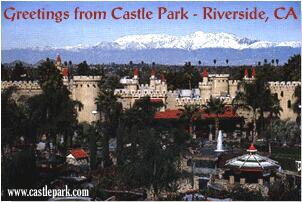 I received E-Mail that said:
There is a large "castle" near Rt.91, in Riverside, Cal.
Click here to visit their web site:
Castle Park
To return to this page, click on the BACK button.
Later, I received E-Mail that said:
Castle Park in Riverside is a wonderful throwback to the old fashioned small-time Pre-Disneyland amusement parks, and has lots of rides, trains, horseback riding, and mini-golf, too.
Back to "Castles of the United States"

Reserch for this page done by Phil Bilzor.