CASTLEHOUSE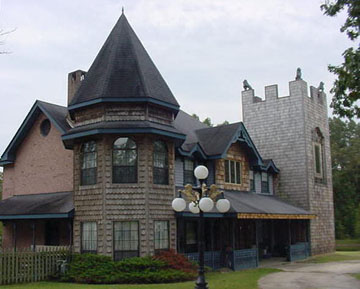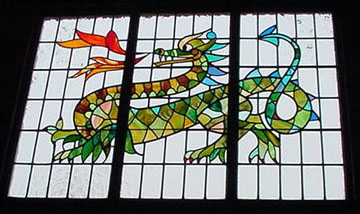 I received E-Mail that said:
If you have time look at our web site at castlehouseantiques.com , pictures of our house at Morton, Miss. Everyone in the area calls our house castlehouse. We have been in the antique business for 34 years.
We built the house in 1986, and were inspired to add the tower in 2003 when we purchased the American Victorian stained glass window depicting the Arc Angel Michael slaying Satan. We had purchased the windows we surrounded it with in England years before and saved them until we could decide what we wanted to use them for. They perfectly framed the American stained glass window and turned it from a 6 ft. beauty to a 12 ft. monumental window.
We added the second stained glass window in 2004, in the center front of the house. It depicts a Fire Breathing Dragon, and came from a pub in Harrogate, England called "The Dragon's Pub". We positioned the window so that the dragon faces St. Michael and they never take their eyes off each other!
Back to "Castles of the United States"

A special thanks to Donnie Register for the photos and information.