CASCO CASTLE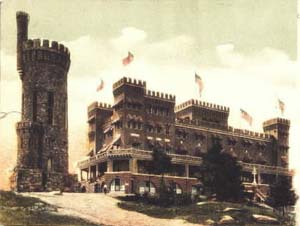 Casco Castle before the fire.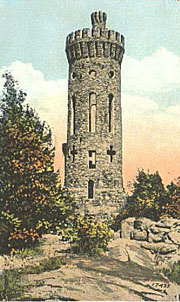 What was left of Casco Castle after the fire..
I received E-Mail that said:
Built at the turn of the century as a resort hotel, the Casco Castle Hotel was mostly destroyed by fire. A nice stone turret remains.
To see another photo, go here.
Back to Home Page

Research for this page done by Phil Bilzor.
A special thanks to Joe Sanford for scanning an old postcard and sending in the before picture.