CARLISLE CASTLE PRISON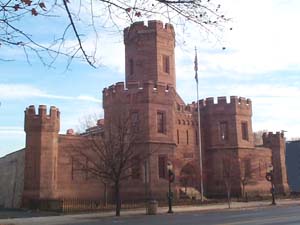 I received E-Mail that said:
This is a photo of the old Cumberland County Jail in Carlisle, PA. As far as I know, it no longer active but is registered as a historical landmark.
I realize that this building is not a real castle, but it has such a magnificent classic castle look that I thought it should be included on this webpage.
Back to Home Page

A special thanks to Greg for sending in this photo.