BURR HOUSE CASTLE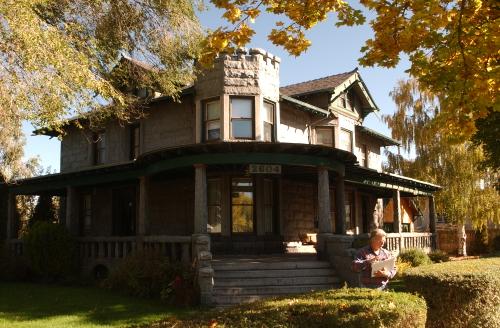 I received E-Mail that said;
Check out the Burr House, in Baker City Oregon, I was raised there. It is a Queen Anne style mansion styled after a Scotish Castle.
Later, I received E-Mail that said:
I looked on the internet for Burr Castle in Baker City Oregon. The only thing I could come up with is Baer House bed and breakfast, which I wouldn't call a castle but it is a mansion. (I didn't think they were one and the same- the description on your site didn't sound like the Baer House.)
Later, I received E-Mail with this link:
http://www.rootsweb.com/~orphoto/baker/bakercity00084.htm
To return to this page, click on the BACK button.
I'm not sure this quite qualifies as a castle, I may remove it someday.
Back to "Castles of the United States"

Photo courtsey of Tom Bootsma.