BROWNWOOD CASTLE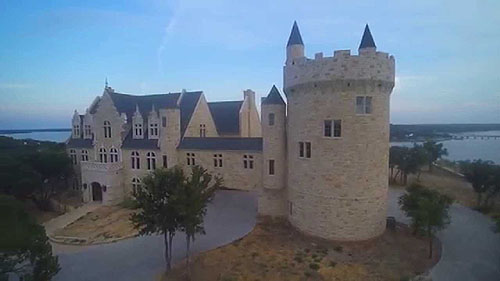 On 10-16-20, I received E-Mail that said:
I noticed the Lake Brownwood castle has not made your list yet. There's a YouTube drone video and a Facebook video by Extreme Exteriors a local company that did the pool and landscaping. The castle is owned by Mike Bridges an oil equipment businessman from Odessa Texas.
Back to "Castles of the United States"