BRIGADOON CASTLE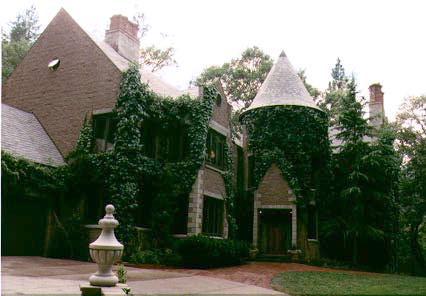 I received E-Mail that said:
I really like your castle information. there is a castle I would also like to see, if you can get information about it. It is located just outside of Redding on Zogg mine Road it used to be a private residence, but is now a bed and breakfast.
On 2-27-09, I received E-Mail that said:
I recently discovered your web site because I was looking for a specific California Castle that is privately owned by a client of ours.
The Castle is privately owned by Gary Armitage an investment Broker who has filed Bankruptcy this week on the fourth of March he will meet before a trustee regarding liquidating some of the property in an estate sale to cover some debits that are owed. For detailed information about this Castle under fire see the News Paper Article on line at
http://www.pressdemocrat.com/article/20081005/NEWS/810050351/1339/BUSINESS
also if you would like to know the latest status as of the day of this e-mail see the article http://www.pressdemocrat.com/article/20090226/NEWS/902261062/1339/BUSINESS?Title=AGA-s-Armitage-bankruptcy-details-lavish-life
"This Castle Can be yours if….. the price is right."
Back to "Castles of the United States"