BOTHWELL LODGE CASTLE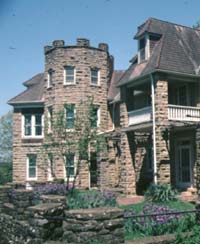 I received E-Mail that said:
Bothwell Lodge was the country estate of former State Representative John Homer Bothwell. Located 7 miles North of Sedalia, Missouri the Lodge was the focal point of Bothwell's 55 acre "Stonyridge Farm".
More info here:
http://www.mostateparks.com/bothwell.htm
To return to this page, click on the BACK button.
I'm not sure this is a real castle, but it sure has a nice tower.
Back to "Castles of the United States"